Orchard Club
Sign up in Centre to receive a 5% discount off All plants, seeds, bulbs food and hot drinks in our Cornflower Cafe.
If you are over 55 then you will receive a 10% discount in the Garden Centre and Cafe on a Tuesday!
Pop in and ask a member of our team to sign you up today!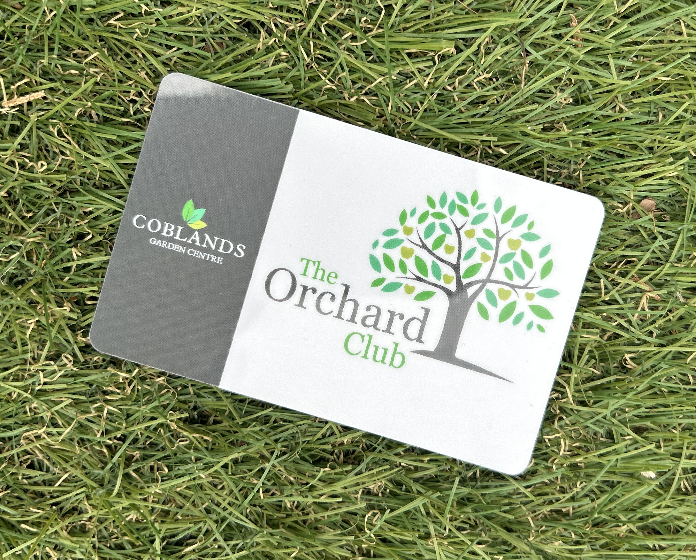 Terms and conditions of the loyalty scheme.
The discounts are off selected purchases in the Garden Centre and Cafe,
What's included:
Purchases from our Cornflower Cafe, our entire range of outdoor plants, trees, shrubs, roses, specimens, bedding, seeds, bulbs, vegetables, fruit and all indoor plants.

What's excluded:
Outdoor and indoor pots, ferts and chemicals, compost, landscaping, furniture, bird care, garden essentials, mirrors, indoor decor, garden art, water features, statues, garden tools, cold drinks and greeting cards.
If you do not have your card or number with you, we will not be able to give you any discount, as the current tills only recognise the numbers on your cards.
You cannot give friends your card number so they can use the discount, without a card present or number we will not offer the discount.
We reserve the right to withdraw a customer's card, if at any time they abuse the discount scheme.
Trade cards will remain on the same discount, but we will need you to come in and swap over to a new card. If you wish to sign up for Trade card you will need proof of your company on headed paper or a business card and the company will. need to be landscape or garden related.